NEPTO
A new shape of time
Nepto frees watches from the monotony of shapes, too often round or square. The French brand has arrived on the market with two collections with resolutely innovative styles: the Numéro 1 collection and the Shield collection. Watches with exclusive and perfectly balanced shapes, with unique designs for lovers of aesthetic qualities. The Nepto range includes 40 models with a range of high quality straps and finishes. Neither round nor square, their signature shapes are recognisable at first glance.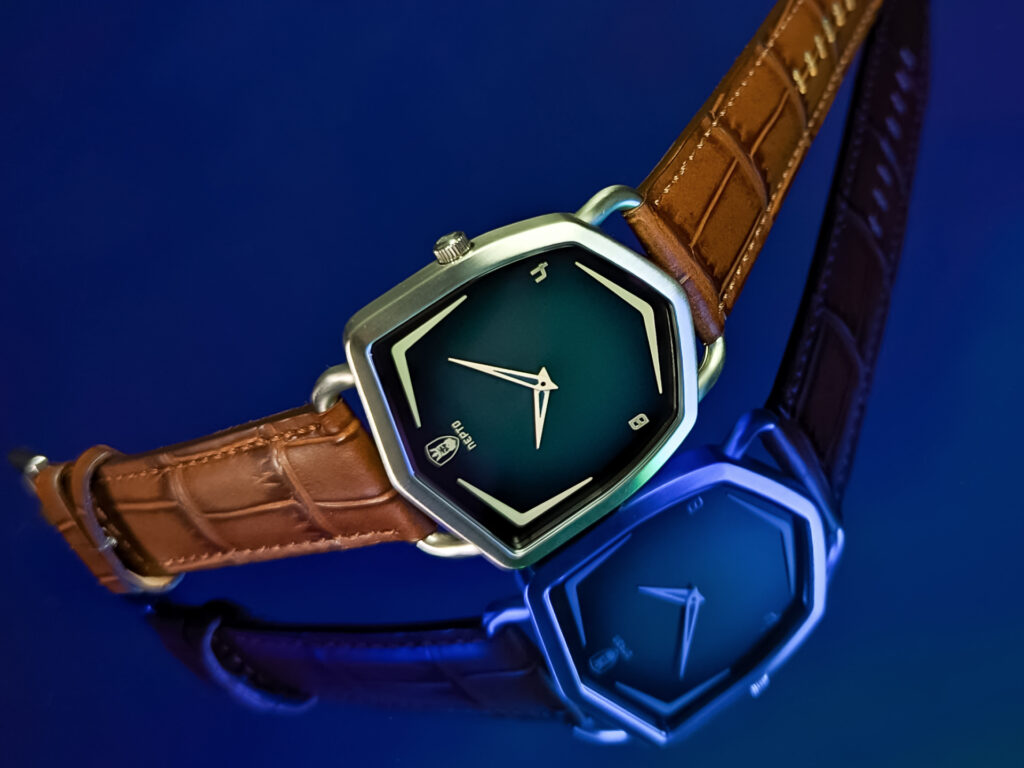 The meeting of Neptune with Chronos gave birth to Nepto, the watch brand that aims to be totally independent. Nepto is resolutely in tune with the times, and is aimed at a clientèle with discerning tastes. Introduced in December 2018, the brand of the gods is synonymous with duality: it wants to be both Parisian and Berliner, elegant and extravagant, dark and colourful. An opposition of styles that offers an aesthetic richness symbolised by two collections: the Number 1 and the Shield.
The Number 1 collection, the first presented by Nepto, offers very distinctive dials, and a touch of provocation to traditional watchmaking. They are enhanced by a thin bezel that opens wide on their 3D printed design. The shape of the teardrop style case, as well as the slightly convex K1 glass are the standard bearers of an immediately recognisable identity.
The Shield collection is about harmony of form, clean lines and precise proportions. The aesthetic is aimed at enthusiasts in search of beautiful, sexy, daring and non-traditional watchmaking. A true reference in terms of contemporary design. The depth of colour of the dials and their highly accomplished gradations are accompanied by chevrons and hour markers that take pride of place. All the models presented by Nepto feature high quality Italian leather straps.
The creator of the brand, Vincent Ifrah, has a real passion for product design and watches in particular. His extensive knowledge of materials and design from his education as well as technical skills acquired in the family business are all reasons why he is in charge of technical design, but also the design of Nepto watches and their packaging. The values conveyed by the company such as creativity, quality and attention to detail are clearly associated with the brand's independence. He wishes to retain this freedom to develop his own vision of watchmaking, now and in the future.
---
Iconic Products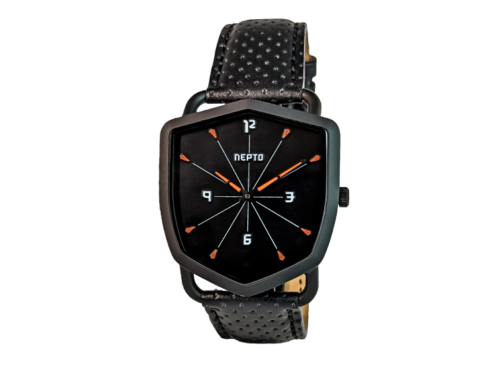 Shield Black Reverso – Black Trafforato Leather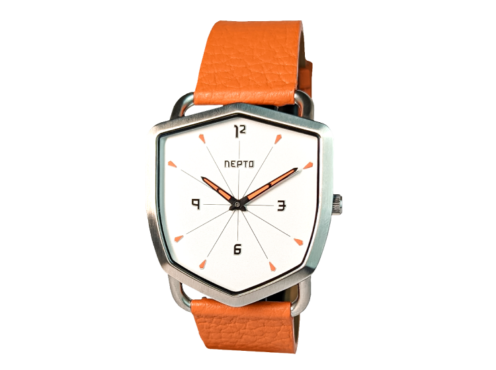 Shield White Reverso – Orange St Alce Leather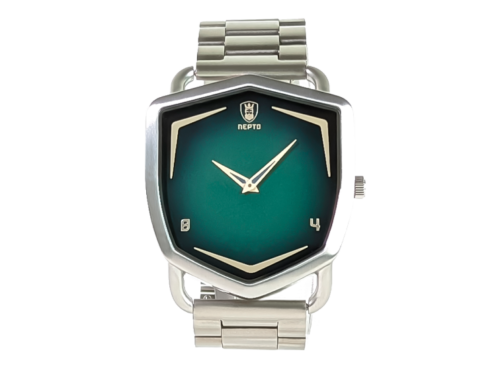 Shield Green Spectra – Brush Oyster Metal