A look back at the French art of tableware
Tableware is an integral part of France's cultural heritage. Together, fine food and the art of a beautiful table have shaped French excellence throughout the world since the 16th century. Legend has it that Henry III and Catherine de Medici introduced the fork to the aristocracy. Elegant French tableware was used to serve meals to kings and grand lords from all over the world, and now showcases exquisite dishes at Michelin-starred restaurants and the best brasseries. It honours know-how dating back centuries in the realms of porcelain, earthenware, cutlery, silverware, and glassware. Acknowledged by UNESCO in 2010, French gourmet food, with its rituals and presentation, has been added to the Intangible Cultural Heritage list.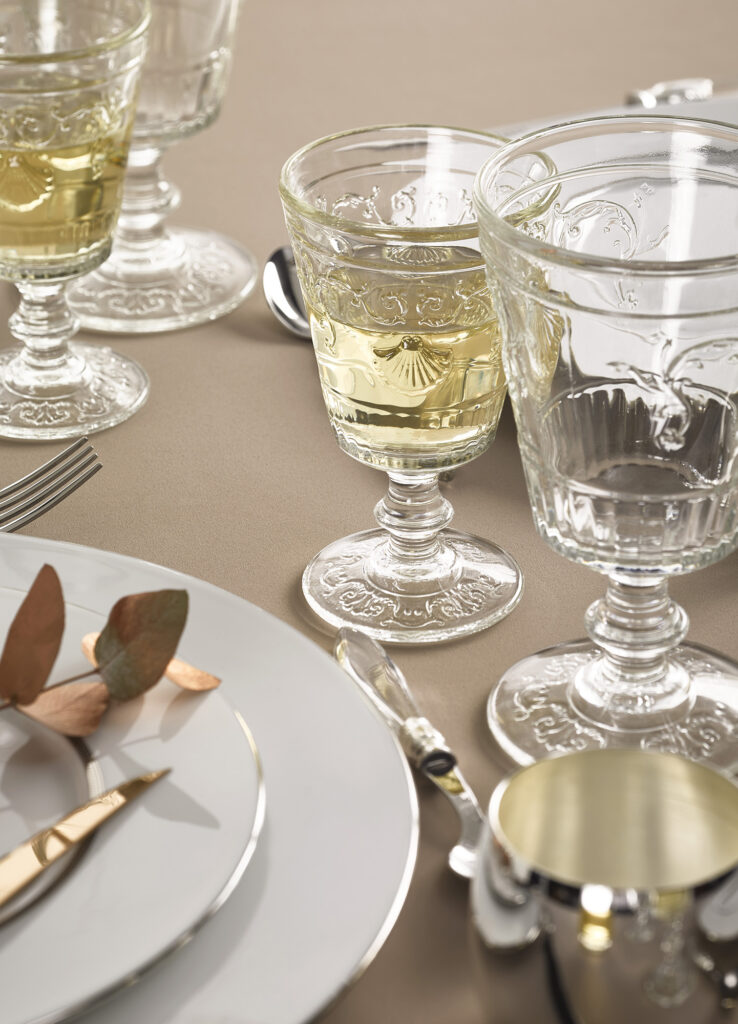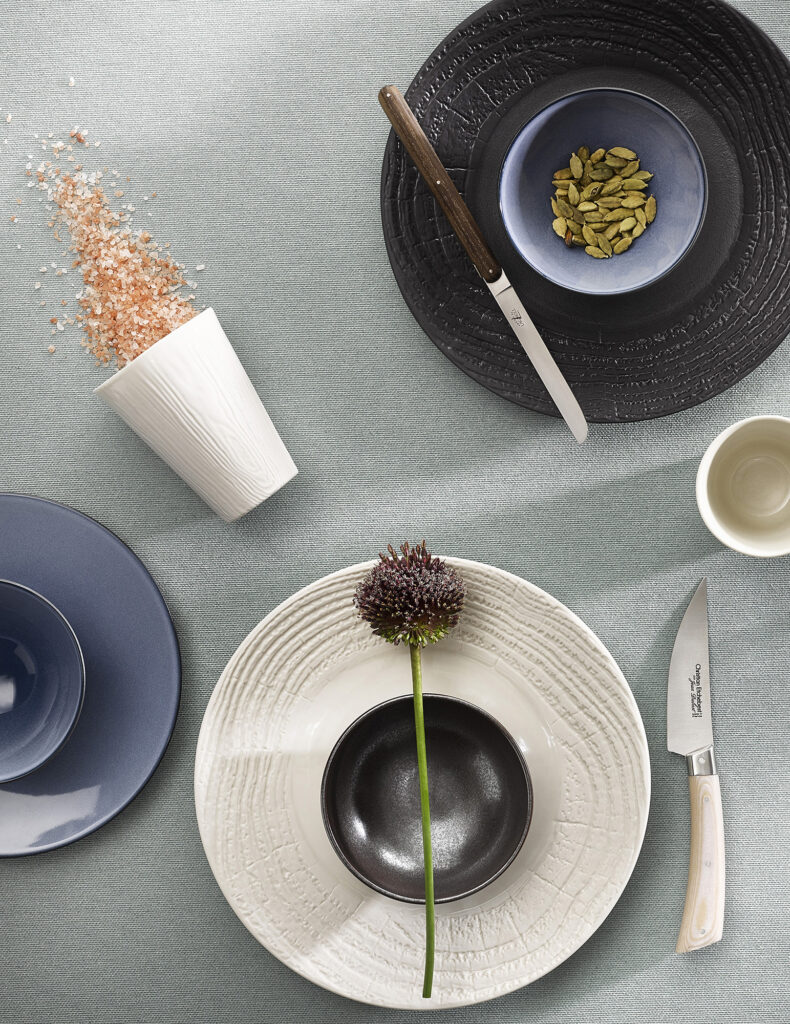 Authentic, elegant and design
French tableware is a symphony of know-how. Sublime pottery from Gien, and exceptional cutlery from Thiers or Laguiole lie alongside traditional ceramics from Sèvres and fine porcelain from Limoges. With traditions handed down over centuries, our signature factories have been able to combine long-lasting production methods with sophisticated designs. Their creativity, often inspired by several centuries of work, makes it possible to produce elegant pieces that are still on the cutting edge of contemporary design, thought up by the sector's biggest names.. Christofle takes a bold step collaborating with Marcel Wanders. Degrenne partners with designer Philippe Stark. Bernardaud merges its manufacturing techniques with the aesthetics of leading contemporary artists such as Jeff Koons and the photographer JR.
More recent brands with inventive approaches bring an audacious edge to the table. Sabre combines elegance, colour and positive energy. Jars and Jaune de Chrome break new ground in the field by mingling trends and textures.
Seamlessly merging tradition, design and innovation, French manufacturers and craftsmen are an extraordinary source of matchless creativity that makes every meal unique.
Inspiring, exquisite tables
The art of hosting, which is firmly rooted in French social culture, is spreading throughout the world. Because no meal is complete without people to enjoy it, the finest French brands develop collections to suit all styles and tastes: aficionados of white, contemporary addicts, fans of country chic, those who can't do without colour, and lovers of mix & match. Because hosting means expressing your personality! Tableware is first and foremost a source of pleasure, an opportunity to shake up conventions. Whether crockery, cutlery, glassware or silverware, French tableware adapts to and draws inspiration from lifestyle trends, to create some truly outstanding tables.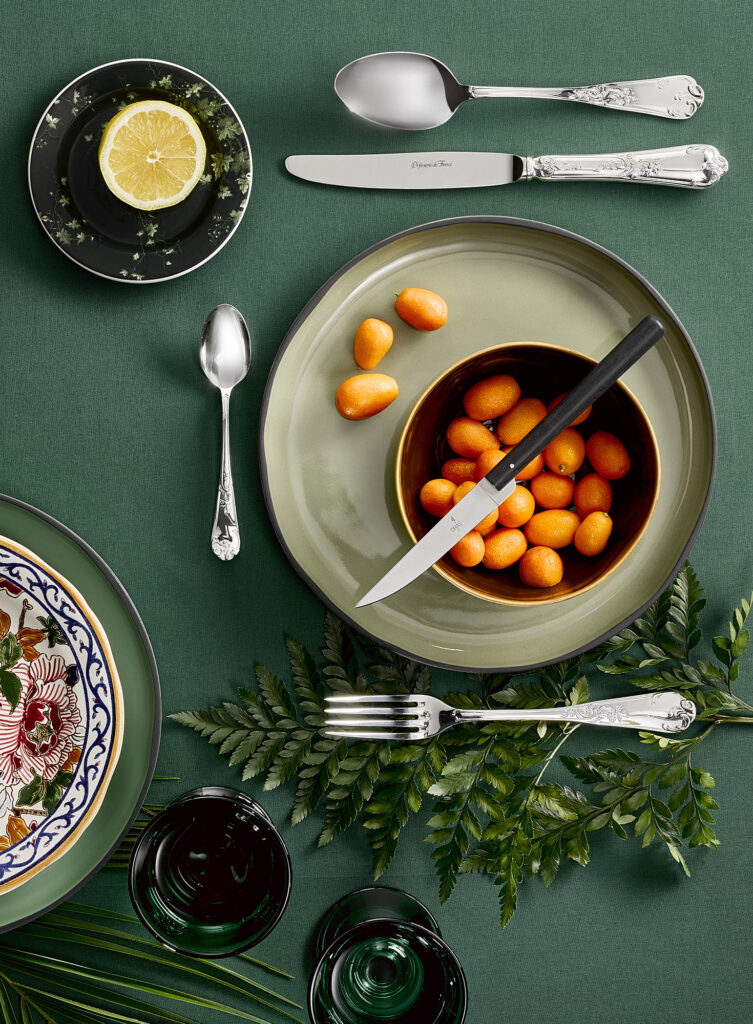 The art of tableware is part of the French culture; it symbolises savoir-faire and the unique art of hosting à la française. Putting together a beautiful table setting is a way of expressing exquisite, quintessentially French taste.