Space Age
Ground control to Major Tom. Like the iconic 1969 hit written and performed by David Bowie, get ready for lift off this season. It's an opportunity to blast off on a smooth and beautiful journey through space and time.
Autumn is just around the corner, and trends in French tableware have switched from the organic irregularity and flights of fancy that prevailed in earlier trends.
Futuristic curves, slender lines, vibrant blocks of colour: creations by French brands are now drawing inspiration from the world of architecture, with designs that are as ergonomic as they are delightful.
What are you waiting for? Climb aboard this fantasy odyssey, and take a trip back to the future.
Groovy shades straight from the 1970s
From pure opalescent white with a lunar glow to a palette of orange tones, from in-your-face, lively pops of tangerine to shades of wood, the autumn colour chart celebrates the seventies in all their glory.
While Atelier Bazelaire is unafraid of splashing on fluorescent orange monochrome, Non Sans Raison, Robert Haviland & C. Parlon, Jars and Bernardaud combine the best of both worlds with eminently chic two-tone objects.
Touches of aluminium grey, on borders or single pieces, punctuate the ranges here and there (Ercuis, Lègle), staying true to a palette with a vintage feel.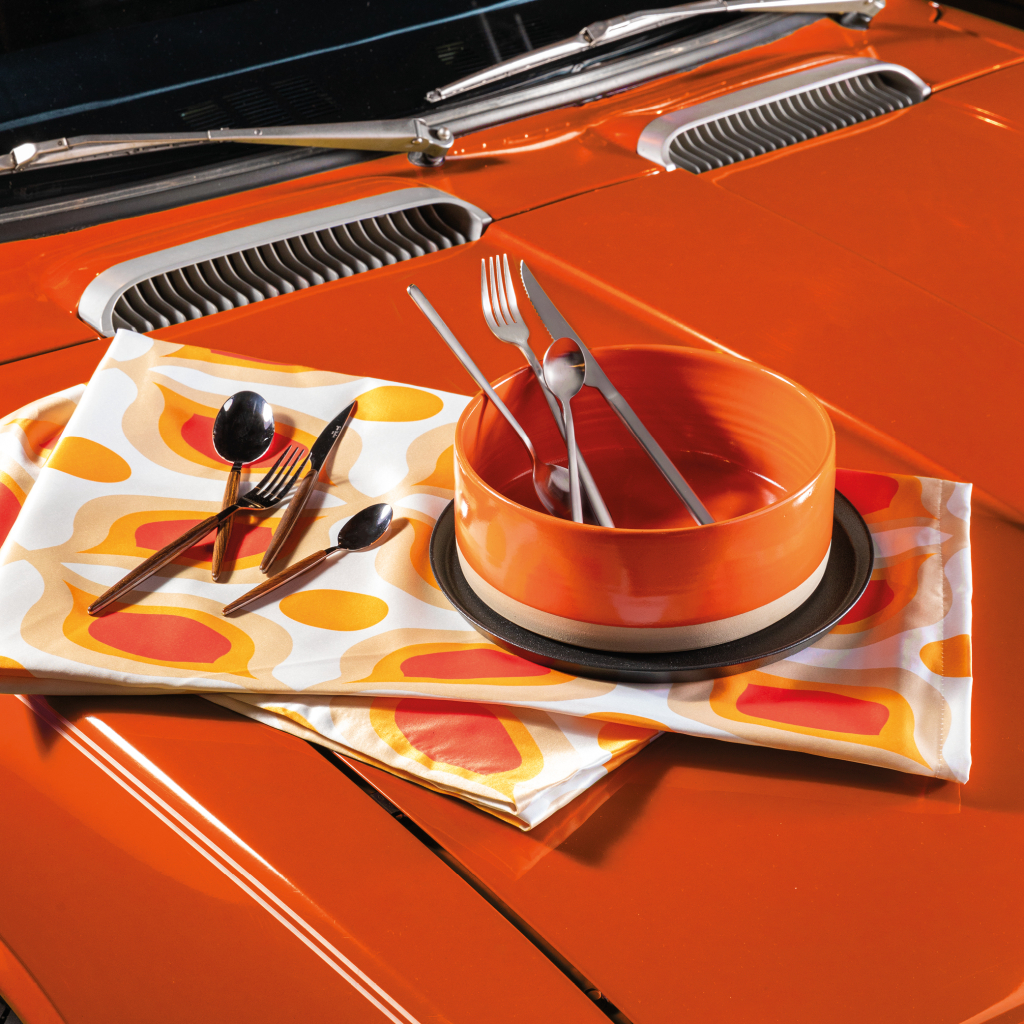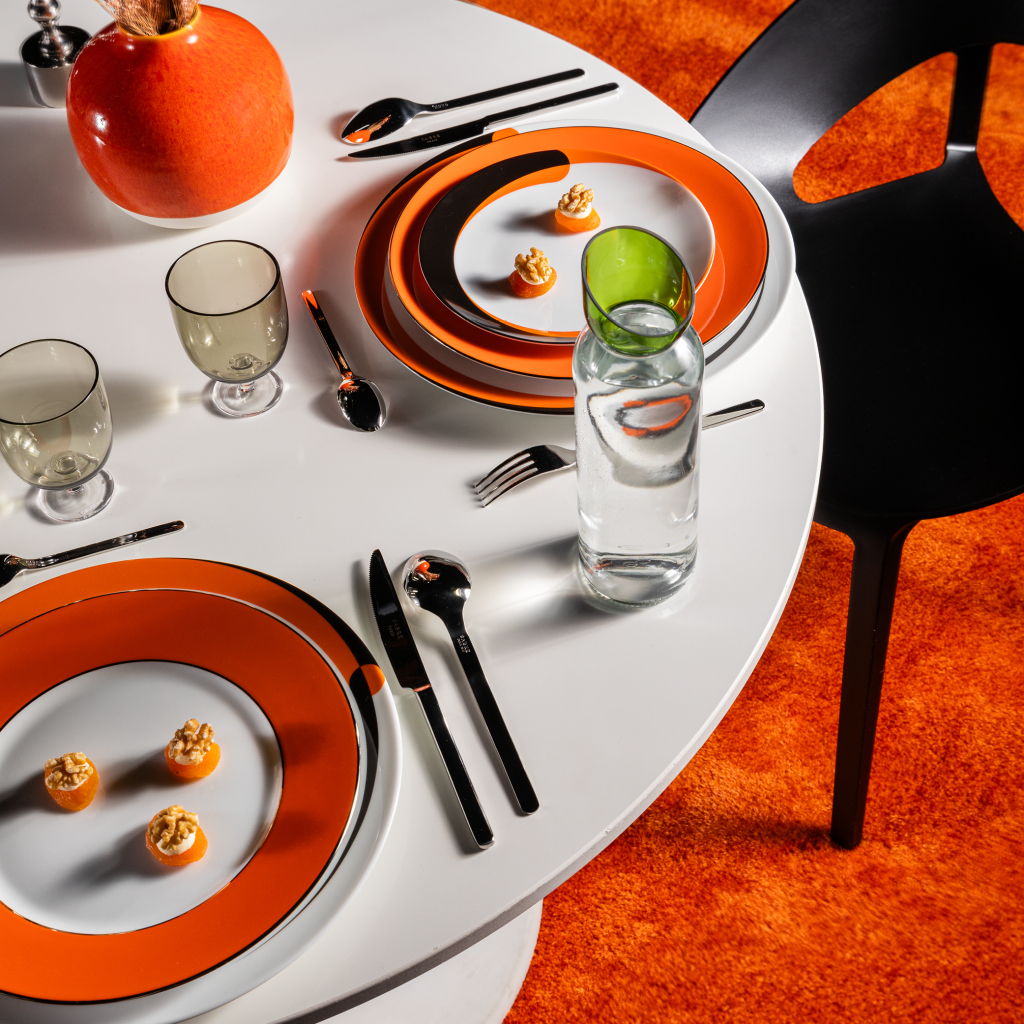 Materials and architectural patterns
For materials, stone, glass and metal are undeniably reminiscent of the architectural world.
In addition to the geometric rigour of circles, spirals and streaks, the carefully sculpted shapes and patterns sometimes recall craters, spacesuits or even rockets.
At Aulica and Luminarc, trompe l'oeil marble effects bring additional complexity to certain whites.
Fluid shapes with noble accents
The futuristic fun evoked by this joyful trend is undeniably round and fluid, the watchwords being volume and ergonomics. At Christofle, the mastery of metal rings sparks the imagination. For Subtile Home, balancing a cup becomes a challenging feat.
In this almost extraterrestrial and playful avant-garde momentum, artisans have not neglected the precious finishes which are the hallmark of traditional French tableware.
So it isn't uncommon for the one-piece style to be enriched with discreet fine gold edging, giving the plates, coffee services and bowls a truly noble elegance.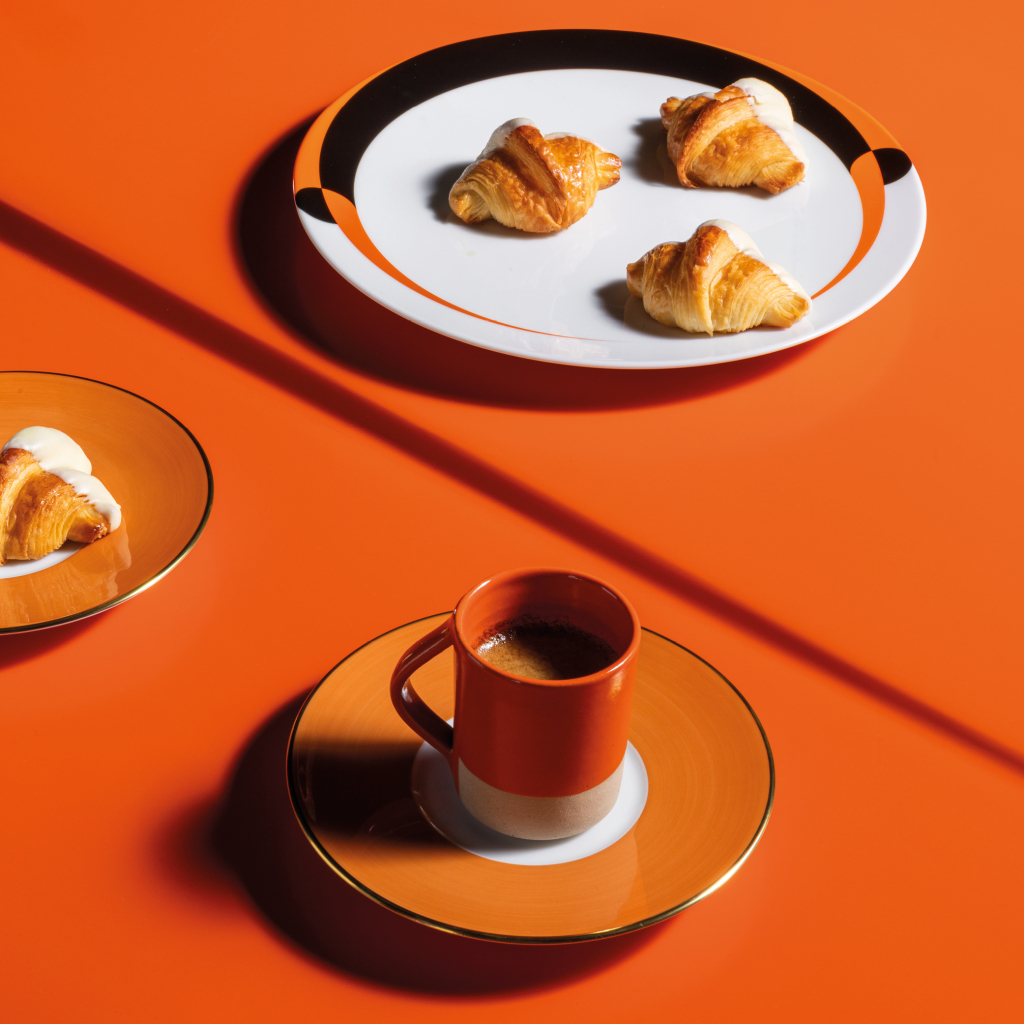 Whatever the style, the 1970s feels always makes an impact: this sharp design style is far from cold, it is cheerful and evokes a positive vision of the future. Borderless. It almost feels like a conquest: perhaps one spearheaded by a sincere and innovative new generation?
Discover the selection of French "Space age" products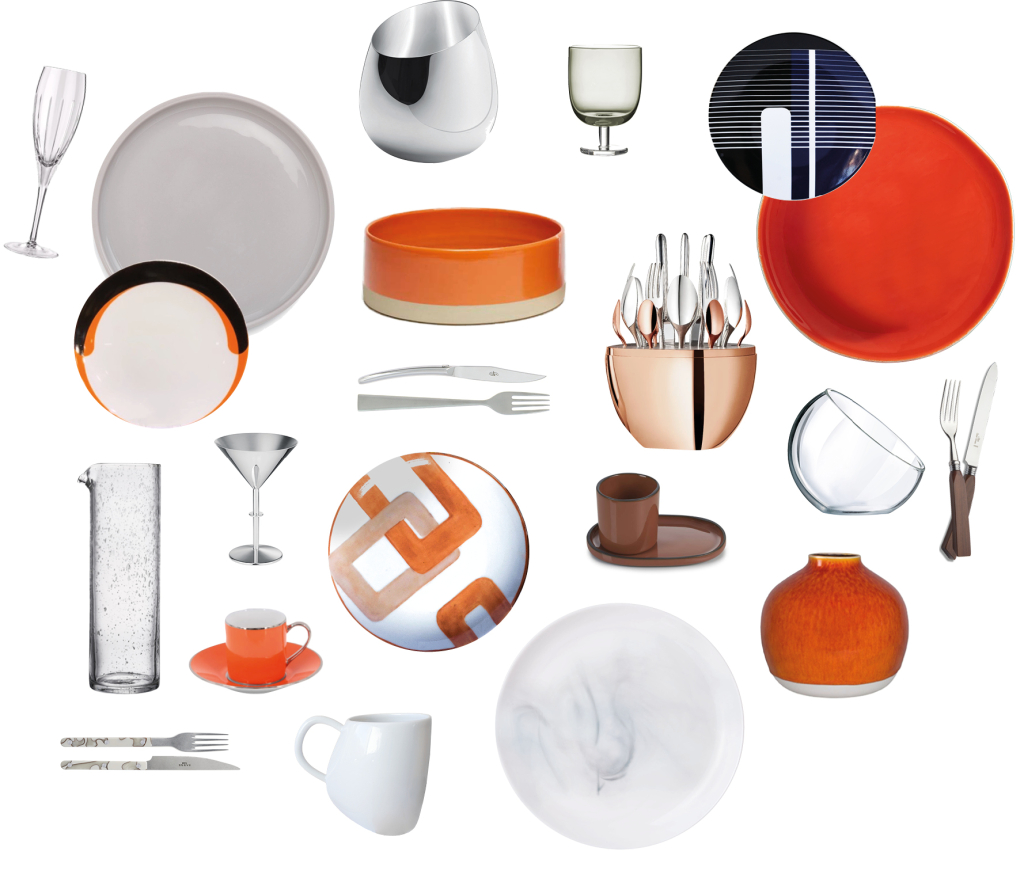 In its aim to accelerate the development of French watchmaking, jewellery and tableware, Francéclat studies and understands markets, drives creativity, stimulates innovation and brings the right people together to boost their international reach.